Distance Patternmaking – Fitted bodice Block
 Uncover your skills with our Distance Patternmaking Fitted Bodice Block.
This Fitted Bodice Block patternmaking course has over 50 adaptations designed to uncover your inner creativity and give you step-by-step skills to draft and make unique garments in your own home. We will assess and critique your patterns and return them to you with personalised feedback and explanations.  This is unique to NZ Academy of Fashion.
Below are a selection of the many adaptations from our manual to assist you in understanding patternmaking.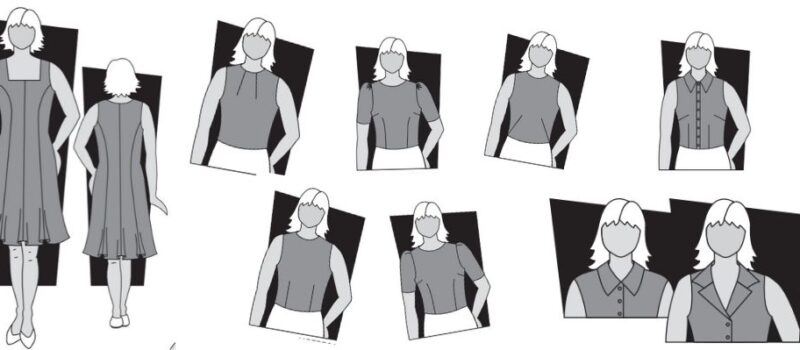 Ours is a unique system making learning at home by correspondence as if easy as if you had a tutor 24 hours a day 7 days a week.
Full notes and prompt marking by qualified tutors.
Structured learning projects and follow-up support.
 NZ Academy of Fashion's  learning system which has removed the classroom walls.
The distance learning course in Patternmaking will take about 12-18 months to complete, depending on how much time you have to commit to the course.
We will supply telephonic and email support during the course.
Accreditation: You will receive a Certificate of Completion Pattern drafting the Fitted Bodice Block Course Level 3 from NZ Academy of Fashion
FEE
 for the complete course is:  $2370.00 Instalment plan available on request. All fees
paid in full
 from students both local and international are protected by the Public Trust's 
Fee Protect
 Student Fee Trust Account for the time it would take to complete this course which we estimate to be 48 weeks. If required and pre-arranged, lessons on campus are available for a  fee.
Using our new patternmaking system and template you will  create blocks and extensive adaptations for:-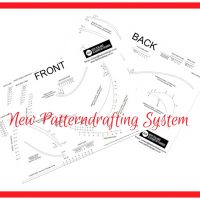 dresses
sleeves
t'shirt/knit
fitted bodice
necklines
collars and cuffs
Combining adaptations will allow your imagination to soar.
Course materials will include: 
1 x Patternmaking manuals
1 x Unique Patternmaking Template
 You will need to supply: – Fabric, sewing notions  and pattern making equipment as required to complete your projects.
At the very minimum you will need
1 x French Curve – a Sew Easy French Curve in mm
1 x 1m Ruler – or at least 60cm
1 x Ruler clear plastic showing mm's and clearly delineating 1cm from the ruler line – helpful for putting on cutting allowances.
tracing wheel – to transfer working pattern to your block, and mark darts etc.
Newsprint or large paper 80cm wide is acceptable. The smaller width of paper the more tape you will use.
Sellotape or Scotch tape
Pens and pencils
We also have a patternmaking kit which we recommend as our system uses the tools this Kit contains
1 x Mechanical Pencil 1 x Eraser 1 x Scotch Magic Tape 1 x Pencil Case 1 x Set Square 1 x Tracing Wheel 1 x French Curve  1 x Paper Scissors
You can either order a kit from the Academy or from the specialist supplier in your home town.
Whats it like to study by distance
Distance learning offers more choice and more control over what, how, when and where you learn. It also:
Uses quality course materials to present information
Is more flexible than campus-based education
Offers easily accessible support.
Open means you can study when and where it suits you – at home, during breaks at work, on the bus or train, or while you're waiting for the children to finish their sports or music lesson. It also means you have flexibility with your timetable – you do your own planning to fit your study around the rest of your life, and you can study part-time or full-time. Distance means you don't need to come to classes or attend tutorials or lectures.  We send the learning material to you and you work through it, then send your work back to us for marking and feedback. Studying through distance learning can be an inspiring, challenging and rewarding experience. As a student, you'll need to apply yourself and put in the time and effort. You will need a high level of personal discipline and the ability to plan your time carefully. As a reward, you will get an unforgettable learning experience and thoroughly enjoy yourself in the process. You'll gain new skills and knowledge, all without having to disrupt your life too much. Of course, you will have our support every step of the way.