New Career for Sarah Watters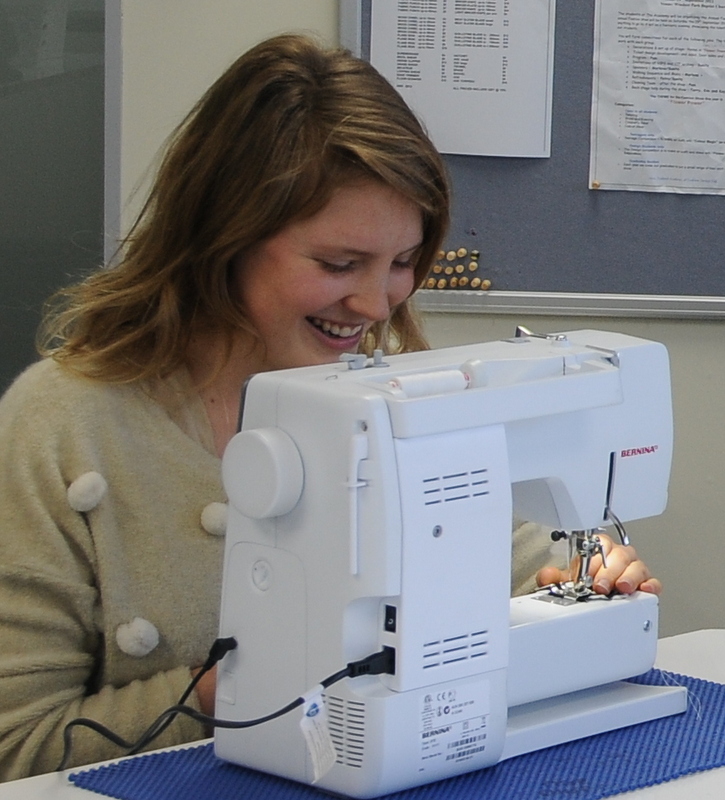 When our graduate Sarah asked us if we knew anywhere they were taking interns, we advised her to contact Susie Walker at Mulberry Designs.  Susy has been of great assistance to the Academy, helping us with judging our National Compeition for teens (in conjunction with Annah Stretton) and with other advice regarding the fashion industry.
Thanks to Susie Sarah started her intern ship at Mulberry and when it was sold to Woodhouse Fashion House in Sebel Street, Albany, she was offered a job as brand assistant, which means she does a bit of everything.
Woodhouse Apparel Fashion Wholesalers supply Farmers, and have the Cole, Huffer, By Design, Artisan, and Calico ranges.  Sarah is the brand assistant for 3 of the brands, two of them being Artisan and Calico.
In the beginning she had to do some work on photoshop, designs on T'shirts and other stuff, but really she started as a dogsbody, and assists in anyway possible, sometimes as a part time fit model! She loves it!
In the future she wants to go into the fashion industry for herself and she is using this opportunity to get to know the industry and how everything fits together.  At Woodhouse there is so much going on, there are full time pattern makers who do the specs for the garments that get fitted and adjusted to be sent to China for production.
From the knowledge of pattern making from NZAF she understands what is going on and what they pattern makers are talking about.   The patternmakers are the busiest people in the building, however its not something you can just slot into and see how you go.  Woodhouse were looking for a new pm the other day and as well as an interview the new person got a trial for a day to see if they want her.  Hopefully she got the job.
There is only one sewing machine in the whole building and that is used by the pattern makers when they need to do adjustments.  They spend a lot of time fixing problems and communicating with the factory.  One error on the sample sent to China means a whole shipment in error.
Prior to working at Woodhouse, Sarah spent time working at 2 OP Shops in K'Road and really enjoyed the opportunity to look at vintage clothing. To her the really interesting thing was how they put the costumes together.  This analysis was extremely good for creativity.
Her vision is to collect vintage and second-hand material and get a business going making socks for surfboards, its eco-friendly, recycles, and there is a market.  We wish Sarah well for the future, with the skills she has obtained from us and what she is now learning in the industry I am sure she will go far.