So you want a career in fashion?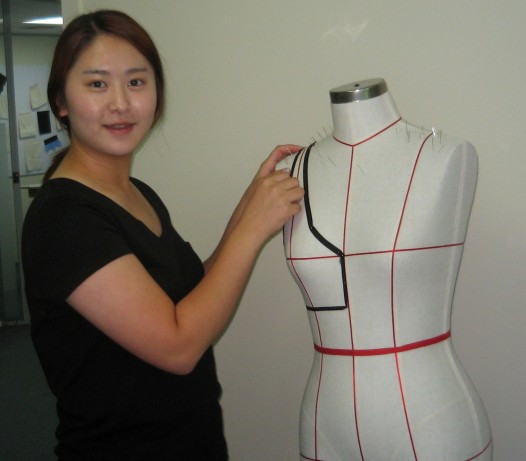 The fashion world. Glamorous, exciting, fast paced, free clothes, access to the latest trends before anyone else – who wouldn't want a career in the industry?!
But while working in fashion might be fun and fabulous – it's hard work too. You'll need the attitude, the enthusiasm and the determination to land your first fashion role.
Our friends at  
 have a few tips for those looking to get their foot in the door and start their fashion career.
Internships
Internships are invaluable; they'll give you a chance to gain experience which will be relevant when you start applying for jobs. A year in industry will also allow you to make useful contacts – if you impress during your internship or placement, there may even be a job waiting for when you graduate!
Remember that this industry is competitive, and there'll be lots of other applicants with similar educational experience to yours. The best possible results will make you stand out from the crowd, so work hard from the start.
Network
Ever heard the expression 'it's not what you know, it's who you know'? Bear it in mind! Networking is so important. Make sure you attend events and open days which offer access to prospective employers – they'll give you opportunities to make contacts with people in the industry.
Unpaid work experience is a brilliant way to get your face known in the business, so use it to make an impression. Don't be surprised if you have to undertake the less glamorous tasks; if you work hard, and don't complain, you'll impress the right people. Remember, we all have to start somewhere!
LinkedIn is an extremely useful tool. Keep your profile is up-to-date, and use the site to seek out opportunities. If you're applying for a particular position, LinkedIn can be handy for discovering what skills and assets someone who already does the job has, as well as the names and qualifications of people you could potentially be interviewed by.
Make yourself stand out from other applicants by hand delivering applications, or specifically contacting the recruiting department and expressing your passion and interest in the brand.
Brand 'You'
Above anything else, make yourself someone who employers want to have work for them. So many people apply for jobs in the fashion industry, which means you have to stand out in a crowd of well dressed fashionistas to get your super stylish foot in the door.
Be creative in your approach. Why not create a blog to showcase your creativity and skills. Tailor your portfolio to the company you're applying to work for. Make your job application capture your potential employers interest: whether that's in a creative format, or showcasing plenty of work experience, or even just quadruple checking to guarantee that it's perfectly written.
Be determined and stick with it – even the most established people in the industry have suffered knockbacks at some time.
You have to prove that you want to work hard and that you're determined to succeed. This should come across in everything that you do – from your initial application to preparation for your interview, and conducting yourself well once you manage to nab that dream fashion role!
Boohoo are always on the lookout for talent why not see if you qualify!