Testimonials
What I liked most about this course was gaining an understanding of the basic constructs of a pattern, I felt the biggest benefits of taking this course were knowledge, understanding and confidence.  I would recommend this course to my friends and would like to do the more advanced course next.
I found the Distance Dressmaking course immensely rewarding, and have learned so much!

Before starting the course I was a true beginner. It is hard to believe that I have now made a tailored skirt, jeans and a shirt, with all of the elements and techniques that these involve. I now have a new confidence to attempt garments that I would have previously considered far beyond my ability.

The distance format was flexible and convenient for my lifestyle, and the tutors (Sunita and Pam) were always available to help when I needed guidance. Sunita provided detailed and enthusiastic feedback on all of my work, which I greatly appreciated.

I thoroughly enjoyed the Distance Dressmaking course and would recommend it to anyone who wishes to improve their sewing skills.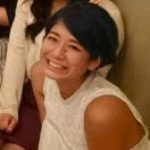 What did you like most about your course?

I really like the small class! When I needed any attention or help, it was all there for me to learn as much as I could. I liked it how it was in the evening as I have a job during the day. I was so excited about Monday, and I think that says it all!

What did you think you were going to learn?

I took the pattern making course so I was expecting to learn how to make basic patterns. I had a bit of experience so I was very excited to learn something new.

How did your perception of the course change over time?

I was learning way more than I thought I was going to. It was serious and intense at times, and I loved it as it was not one of those casual hobby type of class. ( Don't get me wrong, it was not scary at all and I didn't feel pressured, I had a lot of fun 🙂 )
I was able to question, ask and understand the whole process of basic pattern making. The pattern making template is a best magical tool you could ever ask to have.

For you, what were the 3 biggest benefits of taking the course?

1. I can make and draft patterns by myself and make some garments that actually fits perfectly! The method I got taught is really easy to understand and use in a way I want.

2. I can make and draft patterns for other people, which is huge gain for me! I now know how to measure! Woohoo!

3. It was the best way to spend my Monday evening with lovely ladies/ teachers/ mentors. I had such fun learning, soaking up all the new knowledge and using my brain till it stopped, and those chats we had were all precious moments. I really miss that.

Would you recommend this course?

YES! For anyone who is interested in pattern making, you won't regret it.

Is there anything else you would like to add?

I'll come back to learn more, and I'm very excited to improve my skills with Sunita and Pam.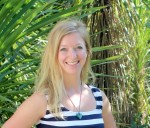 I always wanted to learn how to make my own patterns and design beautiful clothes but I wasn't able to quit my full time job. I found the Diploma course by searching the Internet and was so happy that I finally was able to study what I am so passionate about. I have learned so much and was able to do it from home. When I got stuck, with making patterns or making the garments, my tutor was so helpful and made it really easy to correct my mistakes, and put me on the right track.

Before I started the diploma I thought it would be a lot easier than it was. I have a bit of sewing experience but it took me a lot longer to complete the course material, and also the pattern making was a lot harder for me than I thought it would be. I have learned a lot more than I thought too.

The assistance of the Academy was great. Tutors were always available and so helpful.

I finally learned how to sew professional garments and design my own patterns.
I improved my sewing skills and can make garments a lot faster.
Now I will be able to change my professional career and hopefully get a job in the fashion industry.

I can only recommend the Academy the Distance Diploma is a great course and I would do it again.

Thank you so much for all the help and knowledge that I have gained from this course.

Melanie Donhauser – Distance Diploma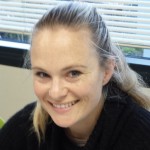 Before I started the Diploma I thought it would be like a hobby course, but it was way more extensive than I thought it would be, which was good!  I felt like I learnt so much more than I expected.  I love the process of being able to draw up a pattern in my own design and then make it up, it is always exciting.   Patternmaking has been my most difficult subject but it has opened up a new skill.  Using the patternmaking template is like discovering a magic tool.   I would love to design my own range and sell it, make clothes that are different, comfortable and make people happy. I am so looking forward to what I can accomplish in the future.   Victoria Stewart – Diploma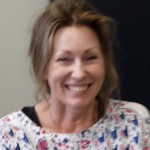 I was looking for a course that would teach me patternmaking and the Saturday Patternmaking course ticked all the boxes, it was part time and we started from the basics so didn't have to know too much before, although it helped to know a bit about constructing a garment.  Terry our tutor was fantastic, guided us and gave us plenty of time,  and the best thing was being able to do it part time.  I loved having a challenge and working to deadlines, after all there is no pressure to complete when you are just pleasing yourself at home. From the Saturday Patternmaking I went onto the Advanced Tailoring as both of these courses were what I was looking for, and it was great being able to do them without having to take a course with other subjects I was not interested in.  I love making jackets and coats, and have patterns I regularly use, however I wanted to make my own patterns and now I can.  With Advanced Tailoring you both pattern make and make your garments both tutors are amazing you can ask them anything and they will have the answer.  I love it that you can work part time  and do these courses, I am already looking at the website to see what I can do next year. Recommend the Academy – absolutely!   Sharon Steed – Advanced Tailoring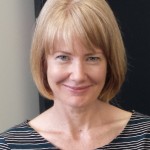 I took this course as I wanted the ability to design my own clothes, specifically for me, that fit!  This course has opened up a whole new word.  I expected to learn all about making blocks and what was promised on the website, and I got that and so much more.  I love having the ability to create my own designs and know how clothes are constructed.  I have recommended to a couple of friends that they should do this patternmaking course.  Its great that the classes are small and friendly and the patternmaking tool takes away all of the hard work.  I had previously done metric patternmaking some time ago, but this is so much easier. I am really looking forward to doing the Diploma next year so I can get the practical knowledge and work on my own designs.  Jane Westaway – 10 week Saturday Patternmaking.
I loved all of this course; before I started I was quite nervous, I thought it would be very detailed and number oriented, but Terry was able to cater to how I learn best.  I am doing Costume Design at Unitec and wanted to have the knowledge of patternmaking to help with this course.  I wanted the knowledge of how to dissect images to lead into a pattern, and now I can!  I would definitely recommend this course, my tutor at Unitec is impressed at how much I learnt in such a short space of time. – Bri Lee – 10 Week Saturday Patternmaking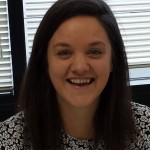 I come from Rotorua every day and I really love the course.  I look back over the year and I have learnt so much its astronomical!  I now rarely get stuck.  Before I started I thought the Diploma would be easier than what it is, I didn't realise the extent of the learning from the History of Fashion to Fashion Illustration and even some printmaking, its not just learning to sew but a whole range of related subjects.  I am excited to be carrying on to next year, if possible, as it opens options to a whole new world.  I like the production side of fashion, making a pattern then making it up from nothing but your own ideas.  I wholeheartedly recommend the Academy, there were times when I didn't want to drive all the way up from Rotorua, but I still did it.  I am so excited by what I have learnt, because pass or fail I have the knowledge for life.  Bianca Lyes – Diploma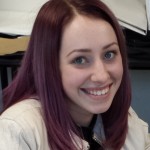 I started straight from school and found the people at the Academy comfortable to work with and we had heaps of teacher one on one time.  I got more from the course than I expected, I feel now I can do everything, and I am looking forward to next year to the more advanced modules.  During the course I couldn't wait to get back to my days at the Academy and find out about the next thing I was going to learn, I never missed a days class.

Learning with the Patternmaking tool made everything easier and faster to learn than metric patternmaking, and it makes more sense when you actually get to play with it to create your designs.  I would recommend the Academy to anyone, I have friends who tell me that in other courses they seem to be training them to work in a factory, with a lot of pressure and intimidation, whereas I am still really excited about what I am learning.  It helps that the course is only 2 days per week which gives me time to work and I have paid off my course during the year, so no debt!  I am using what I learn as I work part time at a recycle boutique and the  staff refer to me about customers questions, alterations etc.  Asti Alexander – Diploma