Testimonials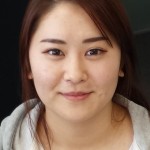 I joined the Academy because I wanted to learn how to make clothes because I love fashion, the Evening class is a little bit hard but fun.  Before I started I didn't think it would be as hard as it is, but I really enjoy it.  I am in Year 13 and I entered the Westlake Girls Fashion Show and am a finalist.  Its my first time so I am very proud, as is my mother and grandfather.  I took this Diploma as I want to go onto study fashion and I think this will give me a head start.  I love designing and sewing, and would recommend the Academy for developing these skills – 2 year Evening Diploma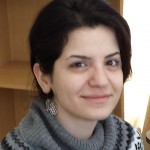 What I like most about the Evening Diploma is the tutors and how I learnt to sew functional professional looking garments, I also made a lot of friends.  I knew exactly what I was getting into as I had researched courses extensively and this was the most practical course I came across, it taught me everything I wanted and nothing I didn't.  I also talked to Pam and Marlene and knew exactly what the course entailed.The biggest benefit is being able to see a garment and then pick out the pattern.  And fabric, learning how to sew different fabric, I am now confident to get expensive fabric and not be afraid to cut into it.  Also sleeves, I am no longer afraid of sleeves, set in sleeves in particular.  I would definitely recommend the Academy to anyone wanting practical hands on training.  I would like to thank the Academy for this great experience. – 2 year Evening Diploma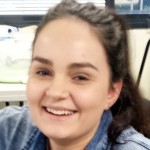 I really liked the History of Fashion and Garment Construction, I love sewing and wanted a more hands on course than that offered by Massey.  I had to wait until the mid year intake before I could start the Diploma, but I wanted to be more hands on rather than theory oriented and this Diploma covers the basics, it certainly lived up to my expectations.  The biggest benefits were it only being 2 days a week so I could work and study, the Academy was close to home and I got to sew on an industrial machine. I like that I can turn pretty much any picture into a pattern and make garments to fit people not just standard sizes.  I would like to work in the industry but my ultimate goal is to be a costume designer for the TV/Movie industry.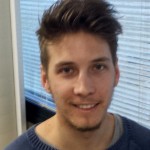 What I liked most about the Diploma was making the actual clothes, and also going through the whole process, from patternmaking to actually constructing the garments.  When I first started I really didn't think it could be that detailed and involved, I now realise that fashion takes a lot of time and effort.  The biggest benefit for me was being able to look at a picture, create a pattern and make the garment.  The tutors were helpful, patient and really went out of their way to make sure I understood.  This Diploma has given me a good grounding for seeking a job in the industry.

Benjamin Rolfes,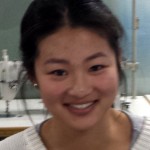 I loved everything about the Diploma but the patternmaking was the best.  I thought before I started the course I would be learning all about sewing for fashion, but I learnt far more than I thought I would.  I learnt to sew on industrial machines, to use the patternmaking tool and gained lots of confidence in what I could do.  I can now look at most images and patternmake from that image.  I love that I can make personal blocks for everyone.  The tutors are amazing, and after I leave the Academy I would like to work in the fashion industry, in head office, in a good retail chain.

Fiona Chi Diploma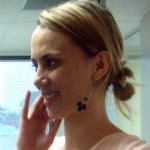 I already had a design degree at a major university but felt I needed the practical pattern making and sewing skills to help bring my ideas to life so I did the diploma course,. The pattern making I learnt through the Academy taught me how to look at a garment and create a pattern tailored for the size I wanted. Kim taught the class a high standard of sewing dealing with different types of fabrics and techniques, also working on some garment from beginning to end. There was always enough time and attention for all the students.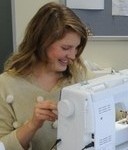 Mum and I met with people from the Academy and decided that the diploma course sounded really hands on and practical and I would learn good skills.  The best thing about the course is I can make anything I want from the basics and more.  I really liked the hands on aspect and the fact it was only 2 years as other degrees take 3 or 4 years.  I appreciated the smaller classes as this gave me, and the rest of the students, more individual attention.  I was learning all the things I needed to create my designs and I also felt I could ask anything, the tutors were open and knew what they were doing.  I have a job in my chosen industry and am learning how the fashion industry really works.  Thanks NZAF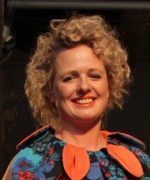 NZAF has fantastic tutors and I thoroughly enjoy what I learn.   Before I started with NZAF I thought it was an intimate school, but it has grown and changed.  I also thought I could perhaps change my career, but wasn't sure it it was enough to get a job in the industry, but now I feel I can get a job and I am only at the end of year 1.  I know taking this course is life changing, I have met so many fantastic people and am awaking my brain and learning new skills.

I would unreservedly recommend NZAF.   I feel so lucky to be in on the ground floor of what is going to be a growing Academy.  NZAF provide good hands on, practical tutoring, I have been to design schools where you learn to be creative, but when you want to create the support is not there.  At NZAF you can do anything here and be well supported.

1st Year L3 Diploma Student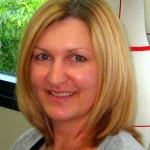 As I approach the end of a two year diploma course I wish I had the funds to continue to take courses at the NZ Academy of Fashion Design as I have found it so enjoyable. This is my third course at the academy, having previously completed the introductory course, and the over-locker course.

I started at the academy as a complete novice and the knowledge I have gained far exceeds my expectations. The standard of teaching at this academy is second to none. The teachers are not only highly skilled at sewing and patternmaking but are excellent teachers and instruct with patience and enthusiasm. I can't thank them enough for the encouragement and skills I have learnt.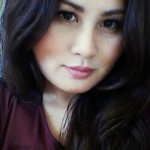 NZAF literally changed my life. I first enrolled in the Academy's 8 Week Pattern-Making Course in 2010. The amount of skills, knowledge, and experience I gained in such a short amount of time was simply astounding! By the time I'd completed the course I knew how to construct (from scratch) everything from, skirts, dresses, tops, jackets, pants etc. I was thoroughly impressed. I decided that I wanted to develop my new-found knowledge and hone my skills in design, pattern-making, and garment construction and instantly knew that NZAF was the only education provider that could help me achieve my goals. I know this because I have spent time at other establishments. I am now in the progress of completing my Diploma from the Academy. Terry and Kim (and the rest of the Academy's team) are extremely supportive; and the study environment very friendly and motivating. NZAF offer students the perfect balance between theory and practice. If you are serious about a career in the fashion industry – then I strongly recommend choosing NZAF!