The Academy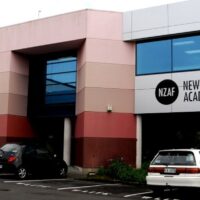 Overview of the Institution
Our Mission – Where Fashion Careers Begin
Our Vision
We aim to provide each student with personalised attention that will enable them to enter the fashion industry with the utmost expertise and confidence by equipping them with the skills and practical experience in the process from concept to design and execution.
Personalised attention to individual students in the small tutor to student ratio is vital to the philosophy of the Academy.
Our Goals
The concept of continuous learning is an integral part of the mission statement. Our goal is to enable graduates to work in the ever changing local and international fashion industry through observation, discovery, continuous learning, self-evaluation and self-reflection. By developing these skills, graduates will hopefully be able to conceptualise their own cutting-edge designs and deliver them to the industry and consumers.
Our mission, vision and goals are beautifully summed up in the phrase: where fashion careers begin. This phrase underpins the planning and development of the learning programme. Appropriate resources have been deployed to ensure successful delivery of our courses. Through internal and external quality assurance, we are able to assess and review the institution's mission and goals regularly.
The Academy strives to produce a calibre of designer who is ready to enter the fashion industry with proficiency and confidence in the fashion industry. By providing learners with with an opportunity to develop practical, vocational, creative and commercial skills, our programme hopes to produce graduates who are able to work effectively in the industry and excel as fashion designers of the future.
Exam Results
Theory exam is set externally by PAA\VQ-SET in order to sit this external exam the student will have a minimum pass rate of 60% in all other assessments and exams.
| | | | | |
| --- | --- | --- | --- | --- |
| Year | Registered | Sat Exam | Passed | Patternmaking Exam – under 60% |
| 2010 | 8 | 8 | 100% | |
| 2011 | 9 | 6 | 83% | |
| 2012 | 17 | 13 | 100% | 4 |
| 2013 | 14 | 13 | 100% | 1 |
Teaching and Learning Strategies
Since 2005 then NZ Academy of Fashion Design has been training individuals who want to enter the fashion industry or become fashion-design entrepreneurs. In 2008 we were fortunate to be awarded PAA\VQ-SET Centre Approval to deliver the Diploma in Apparel Product Development, Level 3.
Our teaching and learning strategy has been developed by the idea that teaching and learning should be reciprocal. The facilitators aim to provide learning and teaching that is relevant and holistic. Learners are taught a practical skill, then they are guided as to the why, how, when and where to apply it.  Learners are challenged and stretched throughout the course in order to grow in this field.
They are then required to complete the challenge through self-direction, exploration and guidance from a facilitator. Tasks are designed to promote creative learning, encourage new skills and endorse informed and relevant choices.
Industry experience plays an important role in ensuring that training does not happen in a vacuum that is why we encourage our students to find work experience on weekends and semester breaks. Read more about our graduates.