Draft and Create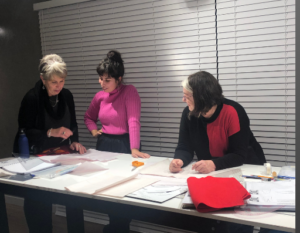 Following on from Beginning Patternmaking or for people who would like to learn how to draft a pattern and create the designed garment from scratch.  The course is centered around a skirt design in our standard sized block, you can then go home and draft it in your own size.  A block can be created for you for an extra $50.
Tuition $549.00 + Materials $20.00
This 8 week session starts Wednesday 24th February 9.30am – 12.30pm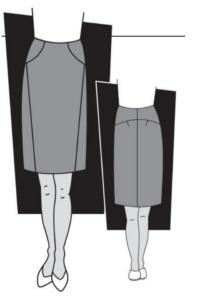 This project's style is a pencil skirt which will include
an invisible zip
facing
convex and concave seams
kick pleat
lining (demonstration only)
You may use our sewing machines at the Academy proudly sponsered by Bernina
We will provide fabric and notions (zips, button, thread, interfacing etc.) to complete the project.
While you will all be making the pattern in the standard size you can tap your creativity by putting these skills towards making a unique garment in your own fabric.
Tools – Patternmaking Tools for the first half of your project, and sewing kit for the second half.
We provide the materials for you to prove and construct your pattern in calico.
After the course is finished
With the skills learned in Draft and Create you can make a skirt in your own size and choice of fabric.
Fabric, if you are not sure where to go, we can tell you the best places to purchase fabric, or of course you can use your own stash.
Pencil Skirt 24-Feb-2021, 3-Mar-2021, 10-Mar-2021, 17-Mar-2021, 24-Mar-2021, 31-Mar-2021, 7-Apr-2021, 14-Apr-2021
Project  TBA 
5-May-2021, 12-May-2021, 19-May-2021, 26-May-2021, 2-Jun-2021, 9-Jun-2021, 16-Jun-2021, 23-Jun-2021
Project TBA 1-Sep-2021, 8-Sep-2021, 15-Sep-2021, 22-Sep-2021, 29-Sep-2021, 20-Oct-2021, 27-Oct-2021, 3-Nov-2021
"Awesome course. Highly recommended to anyone who is a sewer. Far exceeded any expectations I had of this course." Elva Prier – 2012 
"Can't wait to start designing my own clothes!" Nadine Burgess – 2012
Enquire Now
Enrol Now